About Us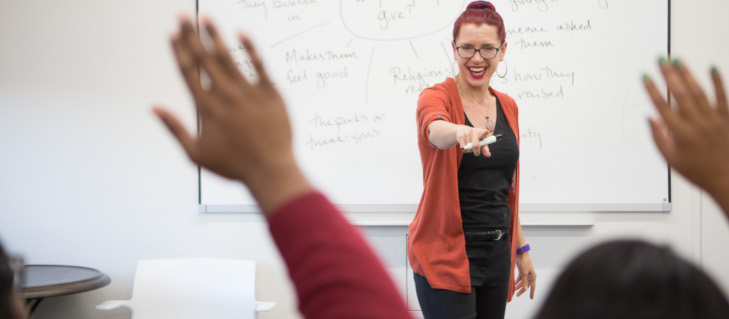 The Funding Seed is a New Orleans-based company that helps people learn how to raise money for their nonprofits. Founded in 2010, The Funding Seed offers four primary services: customized coaching, a monthly workshop series, cohort training programs, and online learning.
Our Values Statement:
The Funding Seed believes that…
…the world and our communities can become better, more equitable, more justice-centered places because of the work that nonprofits- especially small nonprofits!- do every day.
…the way we interact with money- including giving money to and raising money for nonprofits- reflects our values, as individuals and as a community.
…everyone should have access to tools and information that help them generate the resources their nonprofits need in order to thrive.
…it is our responsibility, and is in our collective best interest, to use fundraising as a tool to advocate for racial and social justice, to work to dismantle oppression, and to amplify the voices of historically marginalized people, including BIPOC, LGBTQ+ people, and women.
…learning how to raise money does not have to be soul-crushing, terrifying, or make you lose sleep at night!
Your Fundraising Coach:
Nora Ellertsen is Founder and CEO of The Funding Seed. As a fundraising practitioner, she raised money for environmental, human rights, and civil liberties causes through grassroots fundraising, major donor development, fundraising events, grantwriting, and other fundraising activities. Since founding The Funding Seed in 2010, she has worked with over 80 nonprofit agencies to help them develop the resources they need to thrive.
Through The Funding Seed, Nora applies the philosophy, "Teach a person to fish and they will have food for a lifetime" to fundraising, with the goal of helping organizations to develop strong skills that will make them successful for the long term.
Upcoming Workshops:
No Upcoming Events.
Join our mailing list and receive announcements about upcoming workshops and events!